Smartiepants
---
Enriching minds, building confidence, inspiring creativity. Recreational and educational classes for little ones 4 months to 4 years.
Hours & Reviews
Reviews
17 reviews | 4.6

Best place ever for our kids. The programming is amazing, of course, given the amazing staff and owners. The owners are super involved which is great. Importantly, the location is so clean. Our kids are obsessed.
We LOVE Smartiepants! Both my children had the best experiences with Jenna and Reesa. They are celebrities in our home. Their classes are engaging, fun and educational for children of all ages. I highly recommend Smartiepants!
My kids love smartiepants. We've been to many play gyms and baby classes and nothing on the planet compares to smartiepants. What makes the biggest difference is who they are as people (warm, caring, inviting, loving and fun) not to mention the programming is incredible. Love love love!!!! Now ...
Accessibility
Products & Services
In-person; Online; Take-Home Activity Kits; Educational and Recreational Classes for children 4 months to 4 years
Business Highlights
Women Owned; Family Operated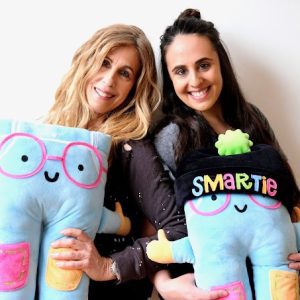 Also in the Upper Village
A few businesses you may enjoy