Finer Dentistry
---
Prosthodontic specialty dental office directed by Dr. Yoav Finer. Finer Dentistry looks after all aspects of dental health including basic hygienic services. Book an appointment and learn more about how we can help you get your best smile today.
Hours & Reviews
Business Hours
Monday: 9:00 AM – 4:00 PM
Tuesday: 8:00 AM – 4:00 PM
Wednesday: 8:00 AM – 4:00 PM
Thursday: 8:00 AM – 4:00 PM
Friday: Closed
Saturday: Closed
Sunday: Closed
Reviews
4 reviews | 5

Dr. Finer and all the staff at Finer Dentistry are very friendly and professional. Dr. Finer does excellent prosthodontic / dental work and communicates with the patient during every step of the procedure. New office is really nice and clean.
Dr. Yoav Finer and his team provide excellence in prosthodontics and a variety of dental related services. I would highly recommend Finer Dentistry for anyone looking for the best of the best.
In addition to the fact that I received superb treatment like always from Dr Finer and his team, new office space is beautiful. Highly recommend!
Accessibility
Products & Services
Dental Implants; Fixed Bridgework; Removable Bridgework; Porcelain Crowns; Veneers; Tooth Coloured Restorations; Hygiene Recalls; Emergency Services for Existing Patients
Business Highlights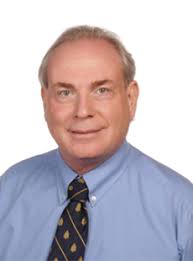 Dr. Yoav Finer has extensive experience treating complex dental patients, including dental implants, fixed and removable bridges, as well as cosmetic dentistry, and has been extensively presenting on these in international and national conferences.
After completing his DMD and MSc degrees at The Hebrew University-Hadassah School of Dental Medicine in Jerusalem, he completed a PhD in Biomaterials and Biomedical Engineering, followed by advanced training in Prosthodontics at University of Toronto, Faculty of Dentistry.
Dr. Yoav continues his engagement in academics as a Professor and George Zarb/Nobel Biocare Chair in Prosthodontics and cross-appointment to Institute of Biomedical Engineering at the University of Toronto.
Dr. Finer's research foci are the development of restorative materials and dental implants systems with improved performance, by exploring the interactions of these materials with the human body and bacteria. The intent is to develop restorative materials and techniques that will extend the service life of dental restorations and reduce complications associated with dental implants.
Also in the Upper Village
A few businesses you may enjoy