Goldhar & Associates Ltd.
---
Goldhar offers fast, friendly debt relief. We understand that debt happens, and we can help.
Hours & Reviews
Business Hours
Monday: 8:00 AM – 7:00 PM
Tuesday: 8:00 AM – 7:00 PM
Wednesday: 8:00 AM – 7:00 PM
Thursday: 8:00 AM – 7:00 PM
Friday: 8:00 AM – 7:00 PM
Saturday: 9:00 AM – 1:00 PM
Sunday: Closed
Reviews
32 reviews | 4.7

Very helpful with my consumer proposal. Never judged me for my circumstances, and they set out some really easy steps to help with your financial goals. I would have been in financial ruin and I highly reccomend giving them a call, especially if you've been affected during the last three ...
My experience with Goldhar & Associates has been fantastic because I lost my mother and financial it was a burden for me and I feel like this was it and no where out and I have been everywhere and so far being with them it has resured me that I have ...
We opted to do a consumer proposal after hurricane Fiona damaged property that insurance wouldn't cover and to lower our monthly debt payment. Goldhar guided us throughout the process and were quick to respond to any emails or calls. When problems arouse they helped come up with solutions. Definitely recommend ...
Accessibility
Products & Services
Debt Solutions
Tax Solutions
Corporate Debt
Free Consultation
Business Highlights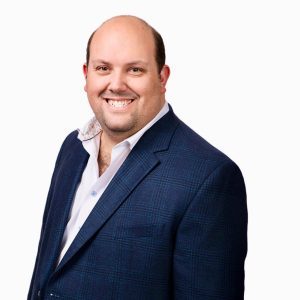 Richard Goldhar founded Goldhar & Associates Ltd. in November 2013. Richard's experience in CA-dominated insolvency firms has inspired him to stay true to his values and create a professional practice centered around the financial and personal needs of his clients.
Also in the Upper Village
A few businesses you may enjoy