Natalia Birnbaum Real Estate
---
Natalia's innovative "I look out for you" real estate experience provides clients with the best service possible from start to finish.
Hours & Reviews
Business Hours
Monday: Open 24 hours
Tuesday: Open 24 hours
Wednesday: Open 24 hours
Thursday: Open 24 hours
Friday: 7:30 AM – 4:00 PM
Saturday: 10:00 PM – 12:00 AM
Sunday: Open 24 hours
Reviews
4 reviews | 5

I highly recommend using Natalia! She was so patient helping my husband and I find the perfect apartment that suited our needs. She really took the time to get to know us, what we were interested in, and helped us find exactly what we wanted. It was a pleasure working ...
Natalia is a superstar. She's on the ball, extremely communicative, and always went above and beyond to help me with my needs. I hired Natalia to help me find a rental in Toronto as I am currently based out of the city. She turned what I expected to be an ...
Amazing service. Natalia got us a house in less than a week. We greatly recommend her services.
Accessibility
Products & Services
Buy; Sell; Lease; Rent
Business Highlights
Women-Owned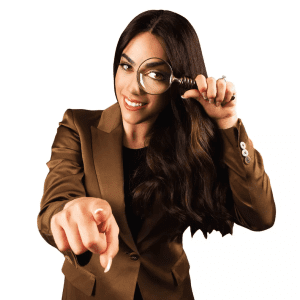 Inspired by her real estate journey of purchasing a home at 24 years old, founder and CEO Natalia Birnbaum was determined to assist others in effectively attaining their real estate goals and turn their real estate journey into a pleasant memory that they'll look back on and feel great about.
Natalia developed the SIGNATURE LOOK SYSTEM to ensure every client receives a concierge-like experience. As an expert in real estate, marketing, and negotiation, she can provide valuable information and get the best price for her clients' homes.
Natalia is an excellent communicator with a great attitude, humour, and a touch of warmth that makes the process of buying a home smooth and enjoyable.
Also in the Upper Village
A few businesses you may enjoy