Spring China House
---
Today: 11:30 AM – 10:30 PM
Gourmet Chinese food made with the freshest ingredients and packed with flavour.
Hours & Reviews
Business Hours
Monday: 11:30 AM – 10:00 PM
Tuesday: 11:30 AM – 10:00 PM
Wednesday: 11:30 AM – 10:00 PM
Thursday: 11:30 AM – 10:00 PM
Friday: 11:30 AM – 10:30 PM
Saturday: 4:00 – 10:30 PM
Sunday: 4:00 – 10:00 PM
Reviews
167 reviews | 3.8

The restaurant still has tables that block half the tables from dining in. When we came to eat here there were 2 tables only that could allow for you to dine in. I ordered my meal as this was my first time here and I was just trying to understand the ...
The food has greatly improved from a couple years ago. Much fresher now, big difference in quality. The chicken is juicy white meat. I order from Uber eats and the two for one deals are really good. Keep it up guys!
I have ordered from here and have had good experiences but after tonight's experience I will never be back. I placed an order and was told 45 minutes, the order took just slightly shy of 2 hours, I called at some point and asked and was told it was already on the ...
Accessibility
Products & Services
Dine-In; Take-Out; Delivery; Catering
Business Highlights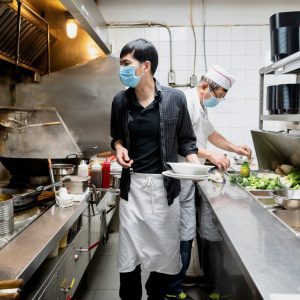 Also in the Upper Village
A few businesses you may enjoy