Surreal Food Co
---
Since 2008, we've been keeping the amazing people of Toronto well-fed and happy with our scrumptious baked goods. Our original creations and signature products are sure to exceed all of your expectations
Hours & Reviews
Business Hours
Monday: Closed
Tuesday: 9:00 AM – 5:00 PM
Wednesday: 9:00 AM – 5:00 PM
Thursday: 9:00 AM – 5:00 PM
Friday: 9:00 AM – 3:00 PM
Saturday: Closed
Sunday: Closed
Reviews
25 reviews | 4.5

Do not eat here significant infractions and violations from the recent Toronto Health inspection. It is not safe to buy anything here period!
If I could eat here every day, I would. Their Hipster sandwich is the best sandwich I've ever had in my LIFE and their smoothies are the most fresh and tasty around. Their bread is also not like any I've had before. I share this place with everyone ...
Super cute little bakery with a variety of goodies! They're mini cups are great, the cookies are super yummy and the little cinnamon donuts were my favourite! My only complaint is I got the lemon tart which comes in a little aluminum cup and the tart had a very ...
Accessibility
Products & Services
Breads; Pastries; Desserts; Granola; Preserves; Soups; Sandwiches; Dips; Café; Catering; Wholesale
Business Highlights
Kosher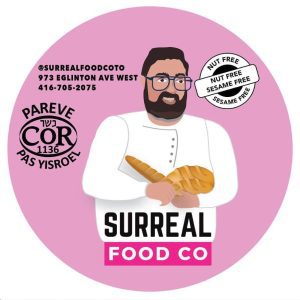 Yacov Aboudi is a passionate baker with a commitment to building community.
Also in the Upper Village
A few businesses you may enjoy