The Pink Room
---
Today: 11:00 AM – 7:00 PM
Full service beauty bar including nail extensions, nail art, manicures, pedicures, body contouring, laser hair removal facials and hair services.
Hours & Reviews
Business Hours
Monday: 11:00 AM – 7:00 PM
Tuesday: 11:00 AM – 9:00 PM
Wednesday: 11:00 AM – 9:00 PM
Thursday: 11:00 AM – 9:00 PM
Friday: 11:00 AM – 7:00 PM
Saturday: 11:00 AM – 6:00 PM
Sunday: Closed
Reviews
92 reviews | 4.8

Maria and Di are professionals! Always have a great time when I'm there. Maria does my nails and she doesn't disappoint! The gel x is amazing. I always love my nails, and I get lots of compliments.
Maria truly is an exceptional nail technician of international caliber. Over the course of the last four years, I've intermittently relied on her services. With each return, Maria greets me as if I've never been away, a testament to her genuine nature. Observing her dedication and tireless efforts, I've had ...
Best nail salon in the area. I always leave so happy and get a lot of compliments on my nails. Di always sets me up so nice. The vibes here are also immaculate. They play the best music and have lots of services and options to choose from. Highly recommend.
Accessibility
Products & Services
Nail Extensions; Nail Art; Manicures; Pedicures; Body Contouring; Laser Hair Removal; Hair Cut
Style and Colour; Facials
Business Highlights
Women-Owned; 2SLBGTQ+ Positive Space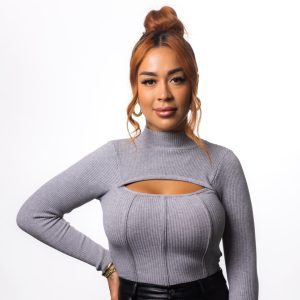 Maria Sotelo has been in the beauty industry for over 10 years and now dedicates most of her time to her business and her specialty: XL nails, with crisp shaping and detailed nail art. At the age of 23, she began her entrepreneurial journey and launched The Pink Room in 2019. Maria's goal with The Pink Room is to create an environment where people always feel welcome and empowered to be their true selves.
Also in the Upper Village
A few businesses you may enjoy