Upper Village Spa
---
Upper Village Spa is an award-winning day spa, a blissful paradise, in the heart of the Upper Village. Their world-class aestheticians provide the highest quality care and leading-edge services. While you're there, don't forget to browse their gorgeous boutique of uplifting and luxurious goods for your home and body.
Hours & Reviews
Business Hours
Monday: Closed
Tuesday: 9:00 AM – 6:00 PM
Wednesday: 9:00 AM – 6:00 PM
Thursday: 9:00 AM – 7:00 PM
Friday: 9:00 AM – 6:00 PM
Saturday: 9:00 AM – 4:00 PM
Sunday: Closed
Reviews
30 reviews | 4.8

I've been a client of the Upper Village Spa for 23 years and have always had a wonderful experience. Trina and her staff are all well educated, meticulous and professional in their field. I've enjoyed many of the Spa's treatments and had the pleasure of all the staff ...
Trina and her staff at Upper Village Spa are fantastic! My family and I have been clients for the past eight years. They are professional, welcoming and are highly educated about services and products. They consistently deliver exceptional service, respect and care for all their clients. This is especially evident ...
I had my first experience with getting a facial and pedicure at Upper Village Spa. They made me realize I had some big misconceptions on what these services were all about. I can tell you without a doubt, the facial treatment I had was the most incredible, relaxing experience I've ...
Accessibility
Street Parking, Green P, Wheelchair Accessible Entrance, Wheelchair Accessible Washroom, LGBTQ2IA+ Safe Space, In-Store Shopping, Online Shopping
Products & Services
Day Spa, Gift Cards, Nails, Facial, Waxing, Sugaring, Ear Piercing, Makeup, Lash Lift, Lash Tinting, Vasculyse, Body Treatments, Home Goods, Body and Beauty Products, Vegan, Organic, Canadian
Business Highlights
Woman-Owned, Small Business, 24+ years in operation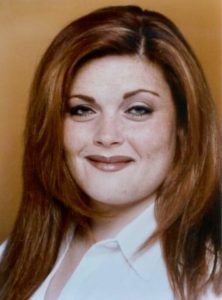 Trina Silano opened Upper Village Spa in 1998 with a passion for nails and an indomitable entrepreneurial spirit. Since then, Trina and her spa have received numerous awards (including best day spa in Toronto!) and earned an adoring fan base of locals and celebrities. Her secret? Research. Trina researches the best ingredients, products, and technologies so that her clients can rest easy knowing that they are receiving world-class care. To top it all off, Trina and her team are also some of the kindest people you'll meet! Every visit to Upper Village Spa is like a breath of fresh air, you can't help but leave with a smile (and come back for more!).
Also in the Upper Village
A few businesses you may enjoy