York Physiotherapy & Rehabilitation
---
York Physiotherapy has provided patient-centred, high-quality physiotherapy and rehabilitation services since 1995.
Hours & Reviews
Business Hours
Monday: 9:00 AM – 7:00 PM
Tuesday: 9:00 AM – 3:00 PM
Wednesday: 9:00 AM – 7:00 PM
Thursday: 9:00 AM – 3:00 PM
Friday: 9:00 AM – 5:00 PM
Saturday: Closed
Sunday: Closed
Reviews
13 reviews | 4.4

I came to York Physio after a work injury and was amazed by the staff and Doctor that I worked with. Not only was staff super friendly and compassionate about what they do but Dr. Abe Soo was brilliant in getting me back to my full potential working with me ...
This is my go to place for physio. I've been here over the past couple years for numerous needs. Excellent service excellent customer service. This visit is for my plantar fascists. Check them out.
Very helpful. Good at explaining things simply and easy to understand. My knee pain has never returned and my plantar fasciitis has improved so much. I will always come back here for any physio needs in the future.
Accessibility
Free parking beside clinic
Products & Services
Physiotherapy; Registered Massage Therapy; Acute & Chronic Pain; Muscle & Joint Pain; Shoulder & Knee Pain; Motor Vehicle Accidents; Work Injuries; Sports Injuries; Repetitive Strain Injuries; Pre-Surgery & Post Surgery Rehab
Business Highlights
Accepted coverage includes OHIP for patients under 19 and over 65 years of age, patients with Overnight Hospitalization and recipients of ODSP and Ontario Works Family Benefits, WSIB, Motor Vehicle Accident, Extended Health Coverage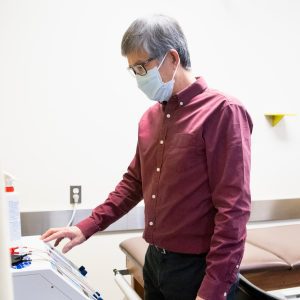 Also in the Upper Village
A few businesses you may enjoy