C3 World Travel
---
A Toronto-based boutique travel agency that knows what you like and how you like it, just like your barista at your favourite boutique coffee shop.
Hours & Reviews
Business Hours
Monday: 9:00 AM – 5:30 PM
Tuesday: 9:00 AM – 5:30 PM
Wednesday: 9:00 AM – 5:30 PM
Thursday: 9:00 AM – 5:30 PM
Friday: 9:00 AM – 5:30 PM
Saturday: 10:30 AM – 3:30 PM
Sunday: Closed
Reviews
Stay away!!! Bought a voucher for a milestone anniversary and now that it's time to use it to book a vacation, they claim that they never received the money. Big mistake on my part that it was given to them in cash. However, I have a copy of the ...
RUDE...Highly recommend looking eslewhere...Called and spoke to a man named Gary who had know it interested in sending me any info on resorts because he justed wanted me to book on the spot a trip with him...He said I want your money but I do not want ...
My name is Piergiorgio Mazzetta. Because of my Job, I travel extensively. The Tri World team has been taking care of my Business and Leisure travels since 2004, they have been an incredible asset, especially when things would not go as planned, minimizing disruptions and exceeding the highest standards of customer ...
Accessibility
Products & Services
Travel Agency for Corporate
Leisure and Groups
Business Highlights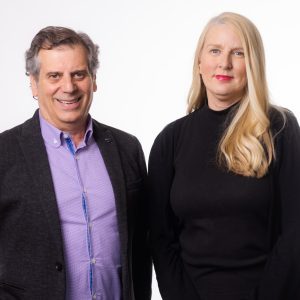 With over 35 years of combined experience, Gary and Jennifer have helped leisure and business travellers visit all corners of the world.
Also in the Upper Village
A few businesses you may enjoy