Wise Law Office
---
Wise Law office is a client-centred, full-service law firm. They provide effective, diligent and assertive representation, always delivered with a human touch.
Hours & Reviews
Business Hours
Monday: 8:30 AM – 6:30 PM
Tuesday: 8:30 AM – 6:30 PM
Wednesday: 8:30 AM – 6:30 PM
Thursday: 8:30 AM – 6:30 PM
Friday: 8:30 AM – 6:30 PM
Saturday: Closed
Sunday: Closed
Reviews
30 reviews | 4

Eff Gary said THEY PROBONO some cases I sent Gary a bunch of documents because I was led to believe they take cases seriously only to be told no fit while my intentions recovering trauma were forced shut by his spiritual blackhole after being naked first time in murky waters ...
Words can not describe how thankful and appreciative to have serendipitously encountered Garry Wise. Garry is a genuine, down to earth, non-judgmental lawyer whom actually becomes engaged with his clients. I felt extremely congenial, it was the equivalent to opening up to a best friend. Garry Wise supported me and ...
I was referred to Paul back in 2021. He made promises to me. I called him help me out of a malicious and false lawsuit filed against my deceased husband's estate in a contestation of his now deceased father's will, by his own step mother, half sister and her friend. Paul ...
Accessibility
Consultations available in English, Russian, Tagalog, Hebrew and (limited) Hindi.
Products & Services
Employment Law; Wills & Estates; Family Law; Civil Litigation; Small Business Consultation; Personal Injury Litigation; Estate Litigation
Business Highlights
Initial consultations are available without fee or obligation. Consultations available in English, Russian, Tagalog, Hebrew and (limited) Hindi.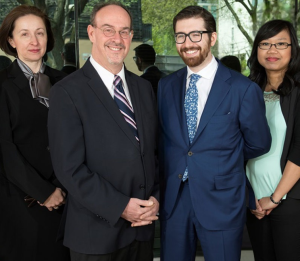 Garry J. Wise graduated from Osgoode Hall Law School in 1984 and founded Wise Law Office in 1986. He is a lawyer and notary, and has completed advanced training in Family Law Mediation and a Bachelor of Arts degree in Psychology. Garry is a prior Chairman, Legal Affairs and Advocacy Committee for Big Sisters Association of Ontario where he also served as a member of the Executive Committee for two years. He is a contributor to many legal resources including: the award-winning Wise Law Office Blog, WiseLii (Canada's Free Mobile Legal Research Tool), Bar-eX News, SlawTips, Huffington Post, CCH Labour & Law Newsletter, Canadian Bar Association's Solo and Small Firm Addendum, Divorce Magazine, CCH Canadian Family Law Guide and many more.
Also in the Upper Village
A few businesses you may enjoy